Season's greeting 2022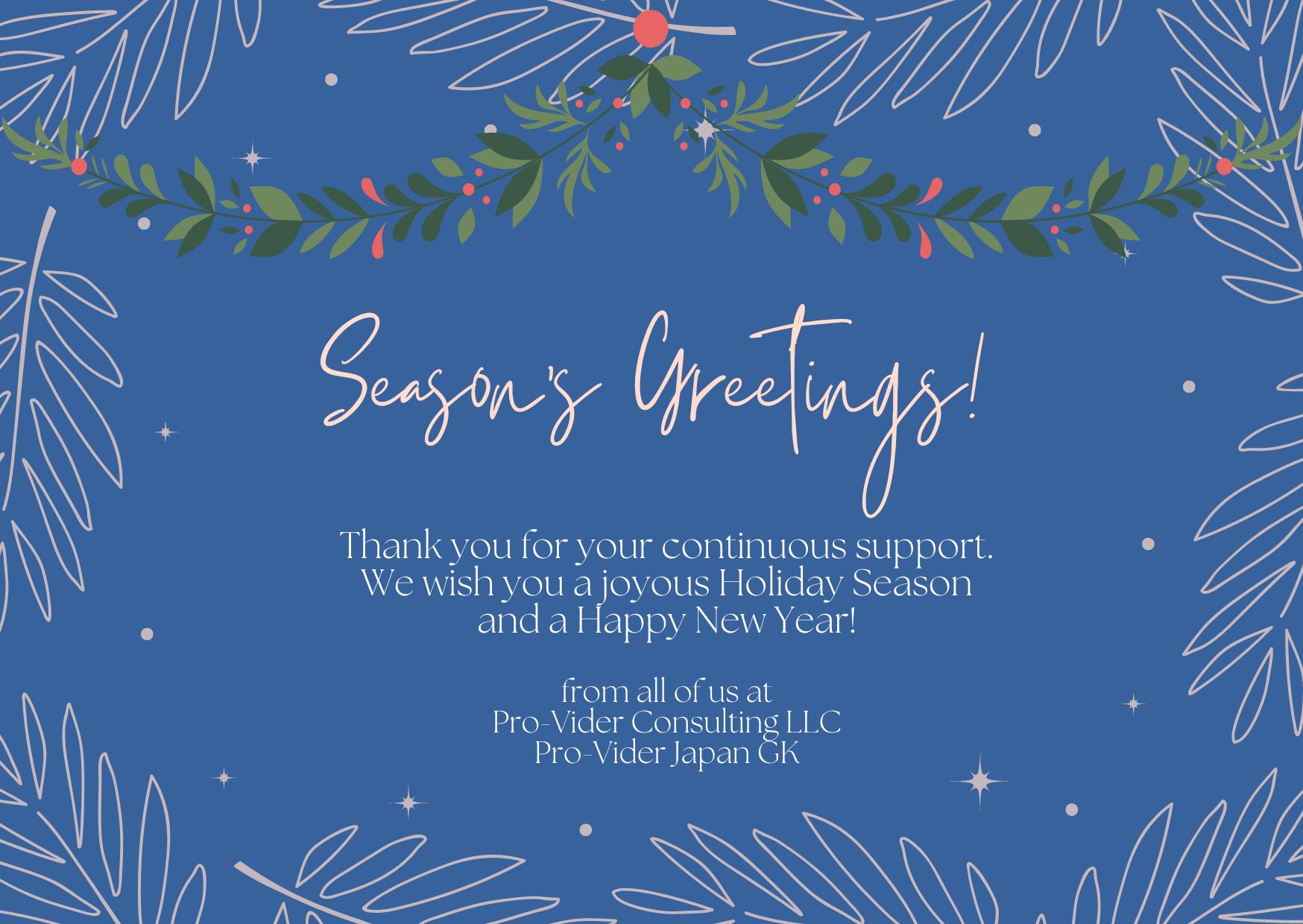 To All:
How quickly the time flies… we are almost at the end of 2022, and we would like to thank you very much for your great support again this year.
Although things are not back to normal yet, the immigration restrictions were eased and we are now able to travel between US and Japan.
We will continue to do our best to further improvement and effort to better serve you.  We thank you in advance for your continued support.
We wish you a wonderful holiday season and happy New Year.
Please feel free to contact us.
Pro-Vider Consulting LLC  contact@pro-vider-pros.com
Ozawa, Kaneko and Associates LLP info@ozawacpa.com