Professional × Provide Consulting Firm Beyond the Sea
ABOUT US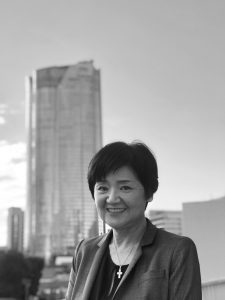 MESSAGE FROM THE MANAGING DIRECTOR
Born and raised in Japan but educated and trained in the United States – I have a very deep passion in bridging the two worlds. Over the past 25 years, I have used that passion to provide accounting services to US subsidiaries of Japanese corporations and assist start-up companies in the Pacific Northwest and Silicon Valley.
While working predominantly on the West Coast [United States] – I performed consulting and attestation services in Japan, for US reporting (in accordance with US GAAP and IFRS); handled Sarbanes-Oxley Act ("SOX") integration engagements for Japanese subsidiaries of US companies; and Financial Instruments and Exchange Act ("JSOX") integration engagements for US subsidiaries of Japanese companies.
Through performing these engagements, I came to realize there is a significant need for English-speaking US GAAP and / or IFRS accounting services in Japan. In parallel, I found that there is an underutilization of talent – as a result of many US CPAs (and US CPA candidates) not being able to stay and complete their education and /or career in the United States, due to work status (visa) issues.
Aiming to meet the needs in both the US and Japan, we have established a group of English-Japanese bilingual / bicultural professionals, comprised of Certified Public Accountants (CPAs), Certified Internal Auditors (CIAs) and Certified Financial Analysts (CFAs) to fulfill those needs. We're also committed to investing in that talent; and further developing those candidates into a best-in-class team of accounting professionals.
We, at Pro-Vider, are devoted to assisting Japanese companies (and Japanese subsidiaries of US corporations) who want to start, maintain and grow their businesses in the US and / or Japan. We, at Pro-Vider, are also very committed to develop great English-speaking US CPAs in Japan, by providing professional and personal training to our team members.
We look forward to working with you.
Yayoi Kaneko, Managing Director
Pro-Vider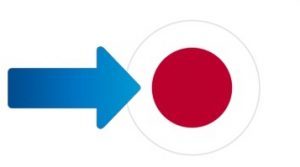 (INBOUND TO JAPAN)
Interested in starting a business in Japan? Pro-Vider Japan GK offers companies comprehensive startup support – and with years of experience / expertise you can be assured no details will be overlooked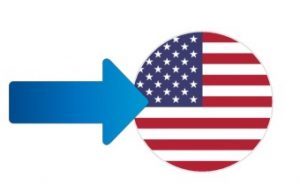 (OUTBOUND TO UNITED STATES)
Pro-Vider Consulting LLC provides an equally comprehensive suite of services for those looking to expand operations to the United States. Our team of fluent English-speaking professionals with help …

FOR ACCOUNTING FIRMS
Need independent attestation services? Pro-Vider can help with various scopes of work associated with GAAS, ISAs and COSO framework / guidance

Pro-Vider is a one-stop-shop that's also equipped with high-level expertise in other aspects of business, such as tax support and M&A due diligence
We provide valuation services for companies who are looking to expand their business in foreign countries through M&A (including support for foreign subsidiary tax and accounting compliance)
Not only does Pro-Vider offer accounting and tax services – it also provides opportunities to earn CPE credits & further your education through various seminars