Event Report "Happy Hour Professional Mix" vol. 3
What a Small World 
"Happy Hour Professional Mix" vol.3 was held on November 15, 2019. Twenty-one guests and us gathered and celebrated our Tokyo office relocation. We would like to thank you all for sharing the special moment together that night. At the reception, we had an opportunity to introduce our 2019 results as this year has almost coming to the end. We, Pro-Vider, slowly but surely, have been building our way to bridge businesses in Japan and the US, and our services supported by both Japan team and the US team were presented.
After that, we took time for self-introduction and networking. Every time we feel "this is the favorite moment" as we were drawn into everybody's story. We learn a lot by listening to the wisdom from everyone having various experiences and backgrounds. Sometimes we were excited with big "whoa" as we found out unexpected connections among guests.
Our passion in bridging Japan and the US is the reason why we host this professional mix. We apply it beyond our accounting and tax services. We are committed to:
provide continuous education for USCPAs in Japan who are expected to play an important role
assist communication among professionals without any boundaries of industries and/or companies
convey to the next generation the new way of working in connecting Japan and the US
We will continue to hold this professional mix with a variety of themes. Please join us anytime and we hope that we could be a part of your important encounters.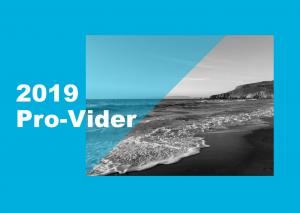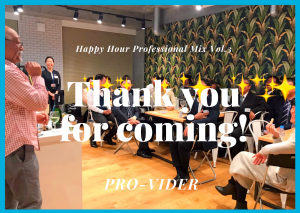 Actual Program at the Night
18:15 – 19:00  Door Opens ~ Professional mix
19:00 – 19:15  Greeting from our MD / 2019 Pro-Vider results
19:15 – 20:15  Self-introduction and company presentation
20:15 – 20:30  Professional mix
It has been an friendly environment for networking. Please come and see us at the next "Professional Mix"!