[EVENT REPORTS] "US GAAP/IFRS" and" International Tax" Seminars
 "US GAAP / IFRS" and" International Tax" Seminars were held

The "US GAAP / IFRS" and" International Tax" Seminars were held for 4 days.
We have invited Mr. Cecil K. Nazareth, a special lecturer from the U.S..
The seminars composed of  2 sessions as follows;
US GAAP / IFRS UPDATE:  July 1 (Monday) & July 2 (Tuesday)
INTERNATIONAL TAX UPDATE:  July 4 (Thursday) & July 5 (Friday)
All sessions were NASBA approved CPE courses. We received 3 credits for each session, totaling 12 CPE hours for each seminar.
We will show the comments from the participants below.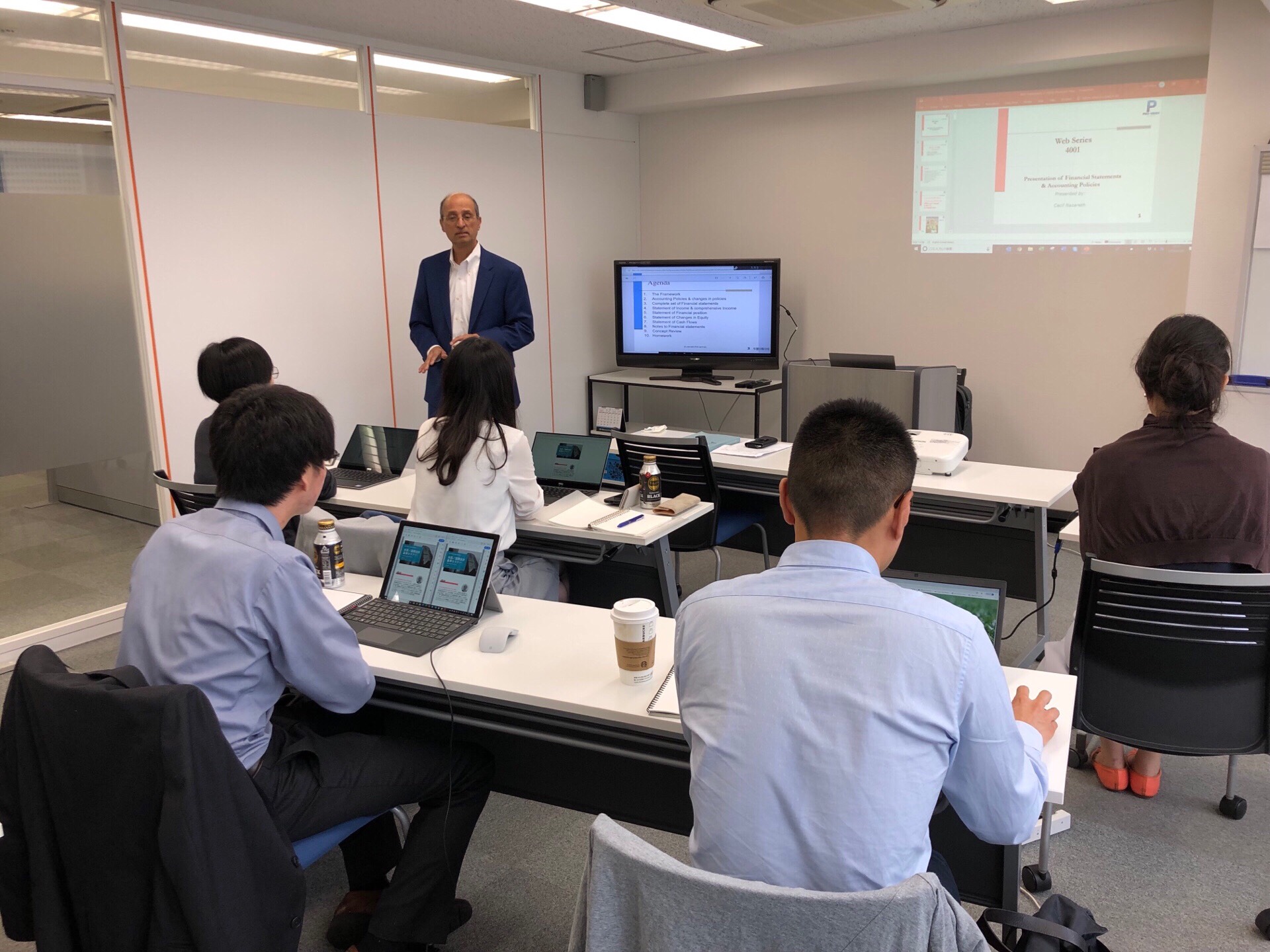 Comments from participants

I struggled with that because the seminar was carried on entirely in English.
 But it was very meaningful.
Even though I've been worked as an Auditor for many years, I was made to think about Audit.
 I'm glad that I participated in this seminar.
 I'd like to participate again.
 I was good that I could get the seminar material from cloud system in advance, but I didn't need the Japanese edition since the seminar was carried on entirely in English.
Thank you so much for the valuable comments!
They are very helpful for us.
 Amazing!! Mr. Cecil K. Nazareth, special lecturer from the U.S.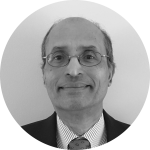 Cecil Nazareth is a managing partner of IFRS Partners based in Connecticut, which specializes in International accounting and international tax more specifically Indo-US tax issues.
His firm is one of the few in the US that can provide integrated solutions especially cross-border transactions.
Clients include CPA firms and small to medium-size businesses, including subsidiaries of foreign parents and High Net Wealth Indian-Americans.
Cecil is recognized as a thought leader in the international accounting and tax topics has conducted several sessions all over the world.
Internationally renowned thought leader in international tax and accounting

Former Director of Strategy and Audit AICPA

NASBA approved CPE sponsor/provider

Adjunct Professor of Global Accounting, Fordham University Gabelli School of Business

Formerly, SEC Practice Section of AICPA and financial services industry specialist, E&Y
His talk was fascinating and never bored the participants.
We felt completely drawn to his story and the time flew by.
「Read books!!」 「Read news!!」 「Training! Training! Training!!」
He told us over and over again these words. We could reevaluate attitude toward ourselves work.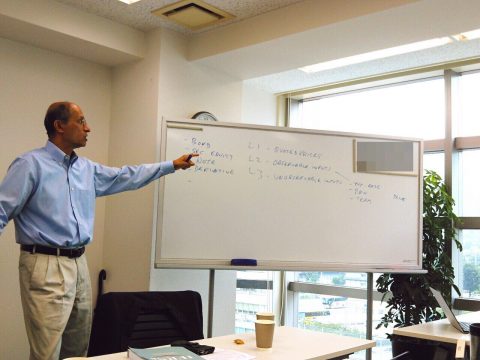 We, Pro-Vider JAPAN will hold such seminars and events regularly.
This time, we learned such many topics in 3 hours as follows;
IFRS Financial statements Presentation

Statement of Cash flows 

Revenue Recognition
However, we are planning small study sessions (1 or 2 topics for 1 hour) in future.
They will be classified in accordance with the level (Beginner – Intermediate level and Advanced level).
Please feel free to join us!
*The information of seminars and events will be announced on the website, Twitter, Facebook and Instagram as soon as the schedule has been set.