Season's Greetings 2020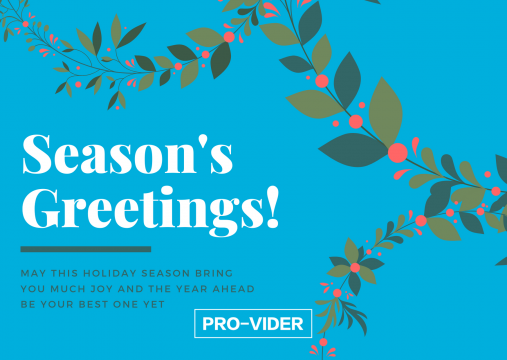 Dear All:
As the holidays once again approach, we would like to express our sincere gratitude to all of you.  During this past year, we all have experienced the significant change in the environment surrounding us, but your warm and unchanging support has blessed us.  We will continue to do our best, and look forward to expanding our relationship in the new year even more.
Wishing you a joyous Holiday Season and a peaceful New Year.
Sincerely,
PRO-VIDER