Announcement of New Management in Silicon Valley Side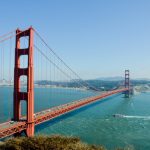 We are very pleased to welcome new management to Pro-Vider. 
She has qualifications as a USCPA and a Japanese Certified Tax Accountant with nearly 20 years public accounting tax experience as a Senior Tax Manager in the BIG 4 in the U.S..
We are very excited to have her here!
For more information https://pro-vider-pros.com/en/team/naomi-saito/ << Click here!!
We will continue to provide services that meet our clients' needs.