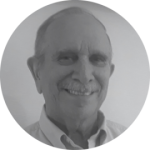 JEFFREY N GRAFF | TECHNICAL ADVISOR
JEFFREY N. GRAFF ACCOUNTANCY CORPORATION
Jeff is currently President of Jeffrey N. Graff Accountancy Corporation, a consulting firm. Prior to this, he spent over 40 years in public accounting, predominantly with
Moss Adams LLP
in the San Francisco Bay Area. He specialized in working with manufacturing and distribution companies, many in the apparel industry.
While Jeff is now retired – he was a Certified Public Accountant for approximately 40 years and served on various committees of the California Society of CPA's. He graduated from the University of California – Berkeley, with a BA in Business.
Jeff has also been on the Board of Directors of JVS, a not for profit organization. He has been on the Finance and Operations Committee of JVS for over 20 years – and is currently serving on their Audit Committee.