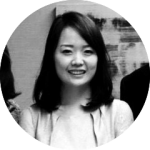 Misa Uenobo
After working for a trading company as a staff accountant in Kyoto for over 6 years, I moved to the U.S. and joined EOS Accountants LLP as a trainee for one-year. My passion to grow in the accounting industry had deepened during my time there through my experience serving clients primarily through audit and review engagements.
Returning back to Japan from the U.S., I decided to join Pro-Vider in order to apply this special skill set I'd acquired in order to support Japanese corporations requiring both Japanese and English accounting needs.
We, Pro-Vider Japan GK, help solve issues that modern international corporations face and I am delighted to be a part of the team. I continue to look forward to contributing to the firm as we bridge solutions to our Japanese and American clients.